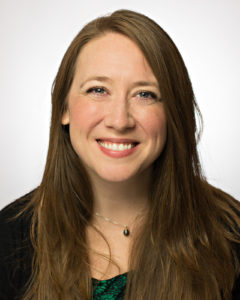 My therapy style is rooted in the belief that humans are resilient, loving, strong, and capable of great things.  I believe that people naturally tend towards healing and wellness. Sometimes there are factors in our lives that obstruct this natural ability. I can help you notice, and move around those obstacles to get you on the path to feeling your best.
I also believe that relationships are fundamental to our individual growth.  Most of the pain we experience in our lives has happened in the context of a relationship of some sort, and thus, it is in relationships where we must look for healing. This is why I believe so strongly in the power of psychotherapy.
My educational foundation is a Bachelor's degree in both Women's and Gender Studies and Sociology, and a Master's degree in Counseling, both from Sonoma State University. I began my psychotherapy career offering counseling to victims of domestic violence. I also worked in a group home setting with adolescents in the foster care system, and worked to support families in adopting children from foster care. I have a particular passion for working with members of the LGBTQQIA community, and providing affirmative therapeutic practices to support members of this community.
I am influenced by a number of therapeutic theories, most extensively by humanistic and person-centered approaches.  The therapeutic relationship, through empathy and unconditional positive regard, is the most important factor in the outcome of therapy. I am also influenced by narrative, and attachment theories, and I believe that in addition to thinking about what we are experiencing individually, it is also important to notice the larger social context that surrounds our personal experiences.  I utilize experiential approaches such as EMDR, guided imagery, art, and mindfulness in my work to enhance the benefits of traditional talk therapy.
In my eight years of experience providing psychotherapy to individuals, couples, groups, and families, I have gained extensive experience in the following areas:
Domestic Violence
Relationship Issues
Adoption and Foster Care
Anxiety
Depression
Self Esteem
Grief and Loss
Post Traumatic Stress Disorder
Contact Information:
Diana Drips, LMFT
License # LMFT90057
916-389-2800 Ext. 7
diana@dianadripsmft.com