Soul Wisdom Therapy – Sacramento and Davis, CA
Licensed Therapists and Certified Life Coaches
Soul: the spiritual part of a person that is believed to give life to the body and, in many spiritual traditions and religions, is believed to live forever.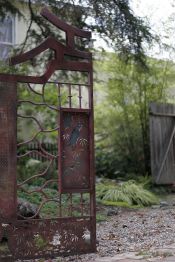 Soul Wisdom Therapy cuts through mental chatter and the places where you're emotionally stuck, allowing you to find that sacred inner space of calmness and truth from which infinite possibilities arise. With this inner knowing you can find answers to even your toughest questions.
Each of our therapists and coaches offers a unique set of tools, talents, skills and experience – delivered with empathy, compassion, wisdom and unconditional support.
We have each walked our own path through mental, emotional, physical and spiritual pain, trauma and healing. We've studied, explored, utilized and refined numerous modalities from the human growth and development field, combined with exploring therapies such as mindfulness and meditation, various body-oriented methods and Soul Wisdom Therapy is a safe environment, free from judgment, criticism and preconceived beliefs about who you are or how your life "should" be.
Our deepest desire is to help you to live a Soul-Engaged life…your best life. We invite you to see what we have to offer and if it is a fit for you.
We would love to help you access your soul wisdom and
live with more clarity, joy and wholeness.
Start Your Journey to Soul Wisdom Today—
Schedule Your Initial Complimentary Phone Consultation
Deborah Cohen, M.P.H., .LM.F.T., C.H.T., S.E.P.