Soul Wisdom Therapy – Sacramento and Davis, CA
Transform. Empower. Thrive.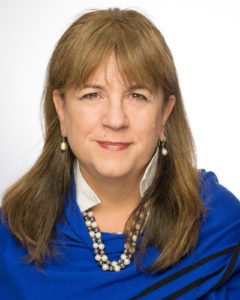 I look forward to being your champion of change!
Coaching is a powerful partnership that can shift, expand and change your life, your relationships, your career and how you relate to yourself.
My coaching tool box is filled with practical tools for breakthrough and permanent results. I use various methods and modalities that will assist you in   releasing old limiting patterns, paralyzing feelings of stuckness, and most importantly, fear.
My Approach to Life Coaching
Our sessions are designed to give immediate results.
As your coach, I will assist you in accessing your own inner wisdom, and from there, you will take action. We'll begin the process by exploring the changes you seek and unearthing the barriers and blocks that are in your way, including exploring your predisposition, old limiting patterns (including those inherited from your parents and lineage) and relationships that can be healed through a process of peacemaking and forgiveness.
No more living in contraction or sabotaging your forward movement. Together, we'll connect you to your soul's voice and help you set sail into greater consciousness, purposeful living and freedom.
We all have unlimited ability to create the life we want, but at times, it's as if we've been programmed to sabotage our own efforts. As your coach, I'll help you begin this life-changing adventure, utilizing proven methods for unleashing your full potential.
Specializations
I am a certified Life Coach with extensive experience working with individuals, families, couples and small companies.  My support also extends to teens and young adults.
Education
I graduated from The Institute for Professional Excellence in Coaching (IPEC). Prior to IPEC I studied at the University of Santa Monica, focusing in Soul-Based Psychology. I have also spent years participating in various programs in the field of human growth and development, all of which I utilize with my clients. My work focuses on personal transformation, healing relationships and living your full potential.
My current coaching practice synthesizes all I have lived, learned, studied and explored.
Training and Certification
In addition to coaching, I spent several years working in public relations on Madison Avenue followed by a distinguished career in the entertainment arena as both an executive (HBO, Universal Studios, NBC) and producer. During my producing tenure, I received the highly regarded Robert Woods Johnson Peabody and Prism Awards.
So, are you ready to transform, become more empowered, and thrive? If the answer is yes, please contact me and we'll start with a complementary session, which can be in-person, via Skype or over the phone. My client-base is global–all forms of connecting are welcomed! I look forward to being your coach, your ally, and your champion of change!
Start Your Journey to Soul Wisdom Today—
Contact Me to Schedule Your Initial Complimentary Phone Consultation