Licensed Marriage and Family Therapist, License #: LMFT 51072
Soul Wisdom Therapy – Sacramento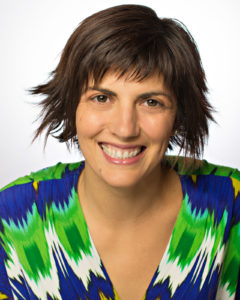 Thank you for taking the courageous and curious step toward helping yourself or someone you love by exploring the possibility of therapy. It's a big deal and I'm grateful that you are here. I have had the honor of supporting people of various cultures, identities, and backgrounds of all ages with a broad spectrum of needs. ALL of us are worthy of love and belonging regardless of any challenges we face or choices we make. I would be honored to join you where you are right now on your way to feeling closer to your authentic self and creating the sustained change you crave.
I believe that we typically know what we need despite distraction away from this truth. My role in the therapeutic relationship is to offer perspective and facilitation, rather than to know anybody else's "right" answer. Let's work together to uncover the answers buried within you by identifying, honoring, and integrating the multiple parts of your whole self; body, mind, emotions, and soul, without apologizing.
Experience
I have offered county mental health services through local non-profit agencies working for children and families with CPS cases, victims of crime, EAP clients, and criminal justice referrals of all ages, with issues of anxiety, depression, grief and loss, trauma recovery, relationship issues, life transitions, behavioral challenges, co-parenting, attachment, school-related mental health, and chronic pain/illness. I have also worked extensively with individuals who have developmental disabilities and their caretakers.  I was a second grade teacher in Africa and continue to offer school related mental health as a school counselor. I have a deep appreciation for the healing power of nature, nutrition, sleep, humor, creativity, forgiveness, and love.
Education, Training, & Therapeutic Modalities
I hold a Master of Science degree in Marriage, Family and Child Counseling from California State University Sacramento and a Bachelor's degree in Psychology from San Diego State University. My approach to therapy is informed by a variety of theoretical perspectives including Art Therapy, Narrative Therapy, Mindfulness, Humanistic or Person-Centered Therapy, Satir Transformational Systemic Therapy, Acceptance and Commitment Therapy (ACT), Cognitive Behavioral Therapy, Motivational Interviewing, and Solution Focused Therapy. I tend to use experiential interventions including art, play, movement, breathwork, writing, storytelling, music, and role play/drama to supplement talk therapy.
"Owning our story can be hard but not nearly as difficult as spending our lives running from it. Embracing our vulnerabilities is risky but not nearly as dangerous as giving up on love and belonging and joy-the experiences that make us the most vulnerable. Only when we are brave enough to explore the darkness will we discover the infinite power of the light."
Brene Brown, Ph.D., LMSW
Contact me at:
reneemazevedo@gmail.com
Phone:  (916) 877-7433
Start Your Journey to Soul Wisdom Today—
Contact Me to Schedule Your Initial Complimentary Phone Consultation