License #96662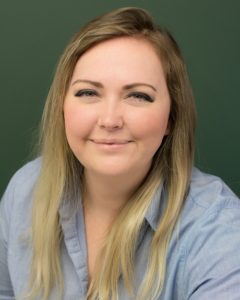 Anna Stosich, MA, LMFT
The focus of my therapy practice is to support and guide individuals, couples, and families in creating authentic and healthy lives and relationships. By offering a kind, individualized, and non-judgmental space, I hope to help you:
LEARN about yourself and the root of your struggles
REFLECT and PROCESS what matters most in life and how to let go of what no longer serves you
GROW within yourself and in your relationships
Life can include hurt, pain, and confusion. You don't have to walk your path alone. Regardless of the challenges you face, having the support of a skilled and emotionally attuned therapist can be one of the most valuable investments you can make in your life and in your relationship. I'm deeply committed to helping you increase your sense of well-being and guiding you towards positive, lasting change.
Areas of Trainings and Study:
I have a diverse background of study in Family Systems, trauma-informed practices, Positive Psychology, child development, Psychoanalysis, and mindfulness, as well as attachment-based practices, Narrative Therapy, play therapy for children, Trauma- Focused Cognitive Behavorial Therapy, and Solution Focused Therapy.
Education:
B.S in Child Development, California State University, Sacramento, CA
M.S. in Marriage, Family and Child Therapy, California State University, Sacramento, CA
Experience and Specializations:
Anxiety
Depression
Trauma and PTSD
Children and Youth
Grief and loss
Sexual abuse/Physical abuse
Stress and coping skills
Anger management
Life transitions
Relationships
Divorce, co-parenting, blended families
Couples counseling
Grounding, meditation and mindfulness practices
Anna Stosich, M.S., LMFT
Anna.stosich@gmail.com
Phone: (530) 636-1691
Phone: (916) 542-1962
Start Your Journey to Soul Wisdom Today—
Contact Me to Schedule Your Initial Complimentary Phone Consultation