Trauma Therapy and PTSD (Post-Traumatic Stress Disorder)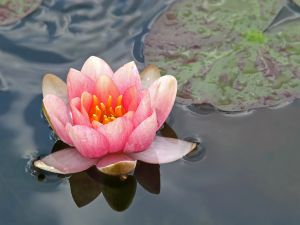 Are You Struggling To Feel Well And Function Normally Following A Trauma?
Were you directly involved in an event that made you fear for your wellbeing and safety?
Were you abused or neglected as a child, and struggle with ongoing self-worth and relationship issues as an adult?
Do you have intrusive or obsessive thoughts that are hard to avoid?
Do you feel on-edge and hypersensitive to loud noises or sudden movements?
Do you feel unsafe, angry, anxious or fearful about a past or present situation?
Do you find yourself engaging in unhealthy behaviors or addictions as a way to numb out or avoid anxiety and uncomfortable thoughts?
It can be very difficult to move beyond a past trauma. Painful memories and associated emotions may continue to negatively affect your life and keep you from moving forward. If you were sexually assaulted, you might engage in unhealthy sexual activities and/or attract partners who are harmful for you. Alternatively, you may have sworn off sex as a way to insulate or protect yourself from potentially uncomfortable or painful experiences. Memories of the event and the fear they create may leave you unable to fall asleep, or too nervous to get out of bed in the morning. Are constant or unpredictable panic attacks or chronic anxiety keeping you from living the life you imagined for yourself?
Most Americans Deal With At Least One Significant Trauma In Their Lifetime
Trauma can have a variety of causes, but it usually results from a frightening event that shakes you up in a major way, leaving a scar or wound. Millions of individuals become victims of physical or sexual abuse, assault and violent crime every year. Countless more are forced into a new career, lose a loved one or suffer through a traumatic divorce or pregnancy. Studies show that 70 percent of Americans will experience at least one significant trauma during their lifetimes and that trauma can lead to feelings of grief, loss, anxiety and depression. If you were a victim of physical or sexual abuse, or if you were in a particularly dangerous situation, you may suffer from Post-Traumatic Stress Disorder (PTSD), which is characterized by intrusive thoughts, nightmares and flashbacks. Without a helping hand, it can feel like you may never climb your way out.
The good news is that trauma therapy with me will help you work through painful thoughts, memories and feelings, and stop any flashbacks and related nightmares you may experience. As your very experienced trauma therapist, I will provide you with the guidance, support and practical tools you need to understand and move beyond your traumatic experience.
Trauma Therapy Can Help You Reclaim Your Life
At Soul Wisdom Therapy, I specialize in helping clients work through the thoughts and feelings created through traumatic events that continue to cause problems and keep them feeling stuck, fearful, anxious and unsafe. Your trauma symptoms – unhealthy thoughts, emotions and behaviors – are likely being caused by unprocessed trauma memories. If you are confused or unsure about what purpose or meaning you can derive from the traumas or hardships in your life, I can help you connect with your deeper soul wisdom and perhaps explore the possible spiritual meaning of the trauma for your life.
As well as using traditional talk therapy, I draw from a variety of state-of-the-art, innovative therapies to create a trauma therapy strategy that best supports and addresses your specific trauma, needs, personality and therapy goals. Modalities Iuse include:
Eye Movement Desensitization and Processing (EMDR)
Trauma Focused Cognitive Behavioral Therapy (CBT)
Mindfulness practices
Hypnotherapy
Acceptance and Commitment Therapy (ACT)
Emotional Freedom Technique (Tapping)
Somatic or body-based therapies that put you in touch with your body's wisdom for trauma healing
Brainspotting
Spiritual counseling
Through using a combination of proven trauma therapy approaches, you can experience relief from the debilitating symptoms you are facing. I understand that the causes and symptoms of your trauma are unique to your situation, and effective trauma therapy treats the whole person: mind, body and spirit. With EMDR, you can heal within a short period of time from the type of PTSD that happens after traumatic incidents like car accidents, dog bites, sexual assaults or witnessing a violent episode or death. EMDR is highly effective in treating people who suffered trauma in childhood through abuse and neglect.
I have been helping clients understand and overcome trauma for over 20 years. When you understand your trauma and the lessons of the experience, you can create more meaning, purpose and clarity as you move forward in your life. Through my work with you, you will find relief from disturbing trauma symptoms and experience peace of mind, motivation and the life your soul desires.
But you may still have questions or concerns about trauma therapy…
I'm afraid I'll have to relive traumatic memories and it will be too painful.
While it is true that some therapy approaches rely on going back to the moment of trauma, I understand that it can be frightening and painful to relive traumatic memories. I will help you prepare to face difficult memories. You will have an ally by your side, lending support. I promise to meet you right where you are emotionally, and sessions will be taken at a pace that feels comfortable for you. Furthermore, there are many ways to process trauma that do not require you to relive your experience.
I'm afraid things will get worse before they get better…
If you are struggling from emotionally difficult and persistent trauma symptoms, it can be painful to bring these issues up in trauma therapy. But, just like cleaning a wound before treating it, the only way to heal is to push through the pain. I understand that this process can  possibly leave you feeling tired, vulnerable and irritable. However, it is important to work through the emotions associated with your trauma. I will provide you with the tools and strategies you need to work through this difficult step and move forward with the healing process.
I can't manage my career, relationships and trauma therapy at the same time.
We live in a culture that is always pushing us to do more and stay busy, and life's demands can make it hard to dedicate time to our own well-being. It is natural to feel anxious in your career, relationships and personal life, and adding trauma therapy to your schedule may feel like a lower priority. But unprocessed trauma built up over time can impact your productivity at work and the communication in your relationships. Taking the time to effectively process your trauma now can save you significant time and hardship in the future.
You Can Recover From Trauma At Soul Wisdom Therapy In Davis
Whether you have recently been affected by trauma or if you have held on to trauma memories for months or even years, there is help, hope and healing. If you are ready to begin feeling better and functioning with greater ease, or if you have questions or concerns about trauma therapy, please call my office at 916-491-1216 to schedule a free 20-minute phone consultation.
Start Your Journey to Soul Wisdom Today—
Click here to schedule your complimentary exploratory phone consultation.