Sacramento and Davis, CA
916-389-2800
Individual Therapy – Couples Therapy – Family Therapy – Coaching
with our Skilled Psychotherapists, Counselors  and Life Coaches
To help you live a more integrated, whole and authentic life—
and feel more joyful, happy and peaceful.
Somewhere along the way has life become overwhelming?
Do you feel anxious and stressed? Do you get triggered by people or things that never used to bother you?
Do you suffer from depression, finding it hard to focus with all the distracting thoughts and worries in your mind? Are you feeling foggy and uncertain?
Are you suffering from addiction or addictive behaviors?
Do you feel disconnected from your body? Are you gaining or losing weight? Does it seem like you have veered off-course from your life's purpose?
Has an illness, a major life transition (such as divorce, job loss, death of a loved one) left you feeling hopeless or grieving from your loss?
Are you starting to question everything?
If you answered YES to any of these questions,
and you're searching for someone to talk to,
you're in the right place.
At Soul Wisdom Therapy, we can help you learn to rely on your inner compass (your "soul wisdom") to handle challenging emotions or situations as they arise.
And when you do this:
You wake up feeling well rested, energized and excited about the day.
You move from experiencing depression and hopelessness to allowing yourself to focus on self-care and pleasure.
You make the choice to stay present in the moment—mindful and aware—rather than numb out with food, alcohol, drugs, TV or the internet.
You move through difficult emotions quickly and you feel peaceful, calm and at ease… everywhere.
You communicate effectively with your family, coworkers or spouse. You shift old habits and patterns. You transform your relationships.
You remain in charge of your peace of mind, even as you navigate illness, change or loss.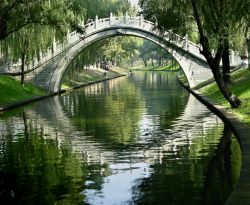 Who Are We?
We are an experienced group of Licensed Marriage and Family Therapists, Licensed Clinical Social Workers, Psychotherapy Interns and Life Coaches, dedicated to working with you on every level: mind, body and spirit.
Our mindfulness-based approach quickly opens you to become more aware in each moment—helping you unearth your core issues or wounds.
Working with us through therapy and coaching, you get unstuck, love and trust yourself and others more fully, and live with greater self-compassion, self-awareness, and, most importantly, self love.
When I am in touch with my soul, I feel:
grateful, humble, full of love,
full of faith, grounded, relaxed, present,
brave, safe, happy, giggly, warm.
I see good in people.
I see solutions.
I feel I could accomplish almost anything.
When I am not in contact with my soul, I feel:
afraid, empty, worried, irritated,
depressed, sad, angry, stressed, shut down,
and
I think too much,
I see problems,
not solutions.
 Hanna Anerod
Our deepest desire is to help you to live a Soul-Engaged Life…your best life.
We invite you to partake of our therapy and coaching services in Sacramento and Davis, CA and see what we have to offer.
Click here to schedule your complimentary exploratory phone consultation.