Online and Phone Individual Therapy – Couples Therapy – Family Therapy – Group Therapy – Coaching
Using my longtime skills as a Psychotherapist, Counselor and Life Coach
I offer online psychotherapy for California and Pennsylvania residents and online coaching to people all over the U.S. and internationally, to help you live a more integrated, whole and authentic life—and feel more joyful, happy and peaceful.
Somewhere along the way has life become overwhelming?
Do you feel anxious and stressed? Do you get triggered by people or things that never used to bother you?
Are you a victim of sexual assault or harassment that has re-surfaced since the #metoo movement?
Do you suffer from depression, finding it hard to focus with all the distracting thoughts and worries in your mind? Are you feeling foggy and uncertain?
Does it seem like you have veered off-course from your life's purpose?
Do you feel disconnected from your body? Are you gaining or losing weight?
Are you suffering from addiction or addictive behaviors?
Has an illness, a major life transition (such as divorce, job loss, death of a loved one) left you feeling hopeless or grieving from your loss?
Are you starting to question everything?
If you answered YES to any of these questions,
and you're searching for someone to talk to,
you're in the right place.
At Soul Wisdom Therapy, I can help you learn to rely on your inner compass (your "soul wisdom") to handle challenging emotions or situations as they arise.
And when you learn how to recognize and listen to your soul wisdom: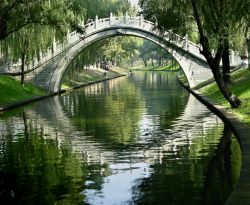 Who Am I?
I am a longterm and very experienced Licensed Marriage and Family Therapist for Pennsylvania residents and certified Life Coach, dedicated to working with you on every level: mind, body and spirit.
My mindfulness-based approach quickly opens you to become more aware in each moment—helping you unearth the core issues or wounds that are contributing to your current challenges.
Therapy and coaching with me will help you get unstuck, love and trust yourself and others more fully and live with greater self-compassion, self-awareness, and, most importantly, self-love.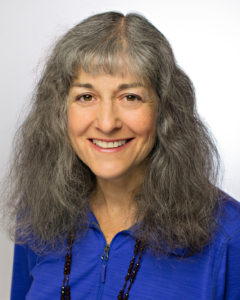 I Provide These Services:
Almost everyone experiences some anxiety in their lives. But chronic or intense anxiety, phobias or panic attacks can leave you feeling trapped by your fears or concerns. With my therapeutic help, you will escape negative thought patterns, take control of your fears and feel calm and comfortable in your life.
Has chronic pain or chronic/life-threatening illness left you feeling helpless, overwhelmed or confused? With my guidance as your chronic illness and/or chronic pain treatment therapist, you will learn to better manage your condition, cope with or reduce difficult symptoms and find the relief you are seeking.
Are you out of alignment, unhappy or unfulfilled in your personal or professional life? Utilizing my hands on support and guidance as a life coach, I can help you learn to hold yourself accountable, overcome your challenges and create the life you want.
Have challenges in your relationship left you feeling misunderstood or uncertain about your future together? Are you worried about increasing tension or distance between you and your spouse? Or maybe you will be getting married and would like pre-marital counseling before you say "I do." Couples therapy with me will help you and your partner discover where your negative, harmful patterns come from, why dysfunctional patterns show up in your relationship and how to work through them.
Diagnosing an eating disorder is often complicated. Even within a diagnosis – Anorexia or Bulimia, for example – the cause, symptoms and solution are rarely cut and dry. Eating disorder treatment with me can help you break free from patterns of unhealthy eating, overcome your anxiety around food and begin to feel comfortable in your body and with yourself.
To read a Sacramento Bee article on a new eating disorder called Orthorexia, in which I was interviewed, please click on this link: http://www.sacbee.com/news/local/health-and-medicine/healthy-choices/article54132450.html
Is your family struggling with communication or conflict? An increasing number of families are participating in family therapy to help understand and work through disagreements, tension and stress. With my help, you and your family can work together to resolve conflict, improve communication and achieve your personal, relationship and family goals. We love working with kids and parents as well as families!
Are you overcome with grief following a significant loss? Grief counseling can provide you with support and relief. In working with me, you will learn to better understand your situation, work through difficult feelings and develop strategies to help you move past the pain you are feeling.
When you are dealing with a problem in your sex life, it can be difficult to find someone you trust enough to discuss the issue. Sex therapy with me will help you understand and communicate your situation, needs and desires. You can feel confident in your sexuality and experience healthy sexual intimacy and satisfaction.
Most individuals deal with at least one significant trauma at some point in their lifetime. Trauma therapy can help you work through painful thoughts, memories and feelings. At Soul Wisdom Therapy, I will provide you with the guidance, support and practical tools you need to understand and move beyond your traumatic experience. I can help you heal if you have been a victim of sexual harassment or assault.
When I am in touch with my soul, I feel:
grateful, humble, full of love,
full of faith, grounded, relaxed, present,
brave, safe, happy, giggly, warm.
I see good in people.
I see solutions.
I feel I could accomplish almost anything.
When I am not in contact with my soul, I feel:
afraid, empty, worried, irritated,
depressed, sad, angry, stressed, shut down,
and
I think too much,
I see problems,
not solutions.
 Hanna Anerod
Assured
The soul is the envelope
holding this human form.
The return address is
clearly marked for one
with the wisdom to see.
Postage is fully paid,
and delivery is assured.
Tamara Grayson
My deepest desire is to help you to live a Soul-Engaged Life…your best life.
I invite you to partake of my online therapy and coaching services and
see what I have to offer you.
Click here to schedule your complimentary exploratory phone consultation.