Soul Wisdom Therapy – Sacramento and Davis, CA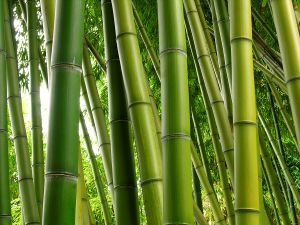 We offer a FREE 20-minute phone consultation with a clinician for new and potential clients.
With offices in midtown Sacramento and downtown Davis, we are available to see you seven days a week.
Certified Life Coach, Laurie Goldstein
Sessions are approximately 90 minutes long.
Individual sessions: $150 each.
Package of 5 or more sessions: $125/session
90-minute sessions with two or more people: $200
120-minutes sessions with two or more people: $250
Longer sessions available for small groups and companies—
fees to be determined in advance.
Special family rates available.
Customized day and evening Group Gatherings/Circles with Laurie are available.
Counseling Session Frequency
Session length varies depending on what the client prefers and what each therapist has available and suggests. Sessions run anywhere from 50 minutes to 90 minutes. For clients who cannot afford to come weekly, we offer sessions every other week, providing tools and skill development "homework" between sessions.
We recommend 75-minute and/or 90-minute sessions if client is receiving EMDR, a somatic therapy, or hypnotherapy. We also offer 120-minute couple and family sessions when desired. Otherwise, sessions are the standard length of 50-60 minutes.
Phone, Face Time and Skype Sessions
We offer phone, Face Time and Skype sessions at the same rate as individual in person sessions.
Short-Term Therapy
We provide short-term therapy for crisis situations, short-term solutions to problems, for pre-marital counseling, couples counseling, and for hypnotherapy for addictions (e.g. smoking cessation). Sessions are 60 or 90 minutes.
Counseling Fees
You can receive reimbursement for therapy sessions through your employer Health Savings Account (HSA), Medical Savings Account (MSA), or Health Reimbursement Arrangement (HRA). Each of these allow employees to set aside pre-tax dollars from their income for future medical expenses. Contributions are made by the client and/or employer, depending on the account.  Funds can be used for deductibles, copayments, and qualified health expenses that aren't covered by insurance, such as those provided by "out-of-network providers", such as the therapists at Soul Wisdom Therapy.
Amey Davis, L.M.F.T.
Amey offers 50 minute individual sessions for $130 and 60 minute couples or family sessions for $140. Click here to access Amey's bio page.
Diana Drips, L.M.F.T.
Diana offers 50 minute individual sessions for $130 and 60 minute couples or family sessions for $140. Click here to access Diana's bio page.
Deborah Cohen, L.M.F.T.
Deborah offers $150 for a 50-60 minute individual session and $160 for 60-minute couples and family sessions. She periodically offers 90 minute sessions for $$225. Click here to access Deborah's bio page.
Anna Stosich, L.M.F.T.
Anna offers 50 minute sessions at our Davis office on Saturdays.  She charges $130 for individual clients. Click here to access Anna's bio page.
Our therapists offer a sliding scale fee if needed and if available. Please ask us about this.
Group therapy
Group Therapy is a way to save money on therapy while still receiving its benefits. Click here to see the therapy groups currently offered by Deborah Cohen or visit www.sacramentogrouptherapy.com to learn more about the benefits of group therapy.
Insurance Reimbursement
The therapists at Soul Wisdom Therapy are not on insurance panels, but we can provide you with a monthly invoice (or "superbill") that you can send to your insurance company for reimbursement (if you have out of network benefits.) For example, PPO plans like Anthem Blue Cross, Blue Shield, Cigna and Aetna pay a portion of the cost of therapy with our licensed therapists. (By law, clients who see MFT Interns are not allowed to receive insurance reimbursement.) 
Special issues. Also, in some insurance situations (including Magellan), you can ask for a single payer agreement if you've had trouble finding a therapist who has specialized experience in eating disorders or OCD, since we specialize in working with these issues.
Out of Pocket. If you can afford to pay out of pocket, there are several advantages to not using insurance for payment.
• Paying out of pocket gives you protection and control over your therapy because it denies managed care providers access to your therapy records. This ensures that your health-insurance company cannot access the diagnosis or treatment information that we would need to share with them, information that could potentially be used to deny you access to specific treatments or keep you from changing insurers should you lose your job.
• Sometimes managed care providers dictate how your therapy should proceed, despite having little of no background or skill in the provision of psychotherapy. Their main objective is to keep their costs as minimal as possible. We prefer that to work together with YOU to determine how long we will work together, how often we schedule our sessions, what we work on and how we proceed.

Start Your Journey to Soul Wisdom Today—
Click here to schedule your complimentary exploratory phone consultation.
916-389-2800
Text: 707-301-0252
Email: debcohen@hotmail.com