If you are of a certain generation, you may hear the lyrics and music of the 1960s love song by that name, as you read the words See You In September. The calendar pages have turned and it is now the 9th month of the year. For children, teens, and young adults, it heralds a return to classes. That might be met with groans or excitement by both students and their parents. By mid-July, back to school items are on sale and the annual trip to procure clothing, lunch boxes, backpacks, notebooks, and pencils is on the schedule. The more carefree days since the last time students walked out the door of their school have now given way to a consistent routine of early rising, attendance, homework, and projects. For students with learning challenges and social anxiety, the new school year can increase their symptoms and stressors.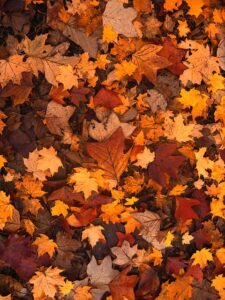 Even those who are long past school days may experience an uptick in nervousness, uneasiness, and full-blown anxiety. One factor is your perspective on school from when you were young. If you liked school, did well academically, felt that your teachers believed in you and you had a solid foundation of friendships, this time of year may have your heart racing with eager anticipation. On the other hand, if you had somatic symptoms, including headaches or butterflies in your stomach every morning, felt incompetent, had teachers who were not supportive and perhaps you were even bullied, you may experience a reminder of those situations. This is the difference between positive and negative nostalgia.   
As the sun sets earlier and the sky darkens, some of your negative, anxious feelings might be related to the change of seasons and could be attributable to SAD (Seasonal Affective Disorder).  
 How can you make this seasonal transition smoother and more enjoyable?  
Consider that humans are inextricably linked to nature, and experience cycles too.

 

Take walks amidst the beauty of nature and take note of the ways in which the leaves model letting go of the old.

 

Be a lifelong learner. Even if you are not formally enrolled in school, you can take a continuing education class, or do independent study. 

 

Design your own curriculum. Is there something you wish you had been able to learn when you were in school?

Set some goals. What would you like to accomplish by the end of this year? Your goals can be as simple as reading a chapter of an enjoyable book each day or as ambitious as writing a chapter a day of a book that has been percolating in your imagination.

 

Change something about your style. Perhaps a haircut or new outfit could remind you of the positive aspects of returning to school.

 

If you write in an old-fashioned journal, pick out a new one that represents your fresh start. It may symbolize the notebooks with which you began your new school year in childhood.

 

Contemplate how far you have come in your life.

  

Measure your successes by reasonable standards, while shaking off any critical voices from teachers, staff, parents or your inner critic. 

 

Clean out your purse, backpack, or briefcase, tossing items that you don't need to tote around.

  

Then neatly put necessary items back. 

 

Engage in a fall clutter clearing so that when you cocoon during the winter months your home feels spacious, organized and inviting.
"That old September feeling, left over from school days, of summer passing, vacation nearly done, obligations gathering, books and football in the air…Another fall, another turned page: there was something of jubilee in that annual autumnal beginning, as if last year's mistakes had been wiped clean by summer." -Wallace Stegner